CCSD59 Board of Education Approves Hiring of Three Administrators
The CCSD59 Board of Education approved the hiring of a new Chief School Business Official and two principals at the board meeting on Monday, May 11, 2020.
---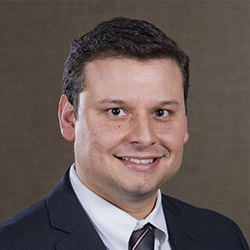 Ronald O'Connor will serve as the new Chief School Business Official (CSBO) for the district following the retirement of Vickie Nissen. O'Connor comes to CCSD59 with nearly a decade of financial experience within Illinois school districts. He has most recently served as the Chief Financial Officer and Treasurer for J. Sterling Morton School District 201 in Cicero, Ill., since 2016. Prior to that, he was Business Manager / Asst. Human Resources – CSBO, for North Chicago School District 187.
He received his M.S. in Educational Leadership and CSBO Endorsement from Northern Illinois University in 2011 and also a Principalship Endorsement in 2008. His B.A. in History came from the University of Illinois in 2005.
"CCSD59 includes great communities. This is all about our kids and we are going to make sure every possible resource is put towards them," he said at the board of education meeting.
His contract begins on July 1, 2020.
---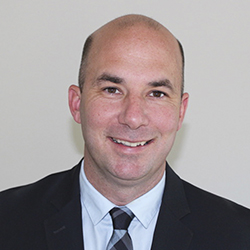 Robert Murphy will take over as the new principal of Friendship Junior High for the 2020-2021 school year. Murphy has most recently served as assistant principal at Elk Grove High School dating back to 2013.
Before that, he was a career and technical education teacher at John Hersey High School in Arlington Heights, Ill. for six years. He previously taught Spanish at St. Colette's Elementary School in Rolling Meadows, Ill. and abroad.
Mr. Murphy received his M.A. in Education Leadership and Organization from the University of Illinois in 2018. He also holds an M.A. in Secondary Education from Roosevelt University and a B.A. in Business Marketing with a Certificate in International Business from the University of Iowa.
"I want to thank the board of education for this opportunity. I have gotten to know staff members in CCSD59 as we have partnered on so many projects," he said. "It has always been a pleasure. I appreciate the support and I look forward to working with you more closely in the near future."
His start date will be July 20, 2020.
---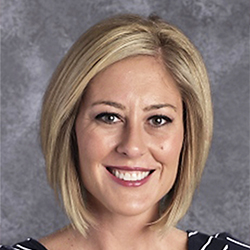 Sarah Humboldt will take over as the new principal of Salt Creek Elementary as current principal Dr. Nicole Robinson transitions to the role of Executive Director of Curriculum and Instruction for CCSD59. Humboldt has served as the Co-Principal for Blackhawk Middle School in Bensenville, Ill. since 2013. She previously held positions as the Associate and Assistant Principal and math teacher at the same school.
Ms. Humboldt received her M.A. in Education Leadership from DePaul University in 2008. She completed her undergraduate studies at Miami University, where she earned a B.S. Ed. in Elementary Education.
"I am so excited to be joining the Salt Creek Family and the CCSD59 Team," she said. "I have heard so much in the last few years about the work you have been doing with students and the curriculum. I felt a lot of connection as soon as I saw the staff and the spaces. I cannot wait to start in the district."
Her start date is also July 20, 2020.